Banana Powder – Kerala Nendran Banana Powder (Ethakka Podi)

Banana Powder – Natural Banana Powder (Ethakka Podi) an ideal and nutritious  food for babies
Mothers are always concerned of finding the purest and healthiest food for their babies. They strive to choose the natural food that doesn't have any negative effects on the baby. Your baby always deserves the best and you must not compromise in the quality of food you choose. Ethakaya podi  is a suitable choice due to its nutritious value and taste. It is an easily digestible food for the babies.
How to prepare Kerala banana flour? supplementary food recipes for infants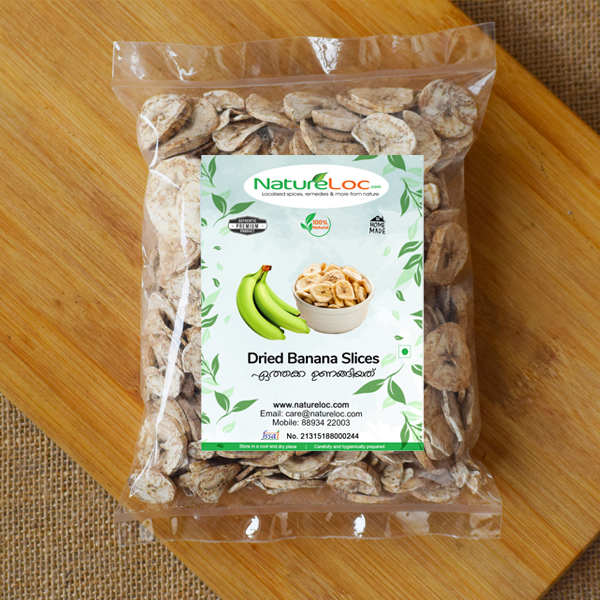 How to use raw banana flour (pacha ethakaya podi) for babies?
Use banana powder to make porridge with ghee and feed to baby. Here is the recipe of how to make banana porridge for kids and babies
Preparation of Raw banana flour ethakka podi porridge
The main ingredients – Raw Banana powder – Ethakka podi (for sugar karuppetty liquid or palm sugar or jaggery) and ghee
2 tablespoon banana powder (Mix this raw banana powder with water or milk (1cup) until it dissolves.
Heat this mixture on low flame stiring  continuously.
Its starts cooking add karuppetty liquid or palm sugar or jaggery to it
Off the heat and add 1 or 1/2 tsp ghee and transfer to feeding bottle and feed your baby
NatureLoC – Infants-Kids Porridge making products without any preservatives No added Flavours products
Raw Banana Silces| Ethakkaya Powder|Palm Sugar|Karupetty|Jaggery and Jaagery Powder|Kalkandam White sugar candy Order Online