Henna plant – A popular herb used to dye hair
Lawsonia inermis (Henna plant) is a shrub or small tree cultivated in many regions as an ornamental and commercial dye crop. Henna, also known as Mehendi, is a popular herb used by people to dye their hair or adorn themselves with body art. It is scientifically termed Lawsonia inermis and is considered one of the most important herbs of Ayurveda.
Henna is a dye prepared from the plant Lawsonia inermis, also known as hina, the henna tree, the mignonette tree, and
the Egyptian privet , the sole species of the Lawsonia genus. Henna has been used since antiquity to dye skin, hair and fingernails, as well as fabrics including silk, wool and leather.
Historically, henna was used in the Arabian Peninsula, Indian Subcontinent, parts of Southeast Asia, Carthage, other parts of North Africa and the Horn of Africa. The name is used in other skin and hair dyes, such as black henna and neutral henna, neither of which is derived from the henna plant . Whole, unbroken henna leaves will not stain the skin.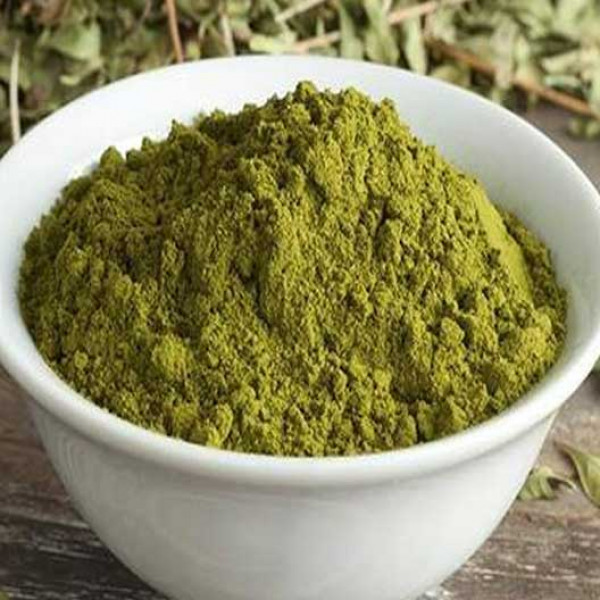 Buy Online Henna Powder from NatureLoC.com
Henna does not stain skin until the lawsone molecules are released from the henna leaf. Dried henna leaves stains the skin if they are mashed into a paste. The lawsone gradually migrates from the henna paste into the outer layer of the skin and bind to the proteins in it, creating a fast stain. Since it is difficult to form intricate patterns from coarse crushed leaves, henna is commonly traded as a powder made by drying, milling and sifting the leaves. The dry powder is mixed with one of a number of liquids, including water, lemon juice, or strong tea, and other ingredients, depending on the tradition.
How to use henna leaves for hair ?
Henna helps to improve hair health. It helps seal the hair cuticle, preventing breaking, and increasing the shine and appearance of the hair. It is also a natural treatment for dandruff.
Natures Natural Hair care shampoo – Hibsicus Leaves Powder (chembarathy thaali powder ) online from Natureloc.com
Although most people associate henna's effect on the hair with dying its color, it might play many roles in that part of our body too. Henna may increase the strength of the hair and, therefore, can represent a safe dye that doesn't permanently affect the health of our follicles. It might help seal the hair cuticle, preventing breaking, and increasing the shine and appearance of the hair. It might also help prevent dandruff.
For people suffering from hair loss or baldness, henna might inhibit this from happening. The traditional mixture is putting henna juice or oil into curds and then mixing this into your hair, as it might increase the efficiency of the treatment.