5 Interesting Ways To Use Honey In Your Beauty Routine

5 Interesting Ways To Use Honey In Your Beauty Routine
Honey, an elixir considered divine in many cultures, has been around since time immemorial. Femme fatale, Egyptian queen Cleopatra's beauty secrets included bathing in raw honey and fresh milk. Organic Honey is a natural humectant loaded with antioxidants. Renowned for anti-inflammatory, antiseptic and anti-bacterial properties, beauty benefits of honey makes it super popular among natural product enthusiasts. That's not all; honey tops the chart when it comes to natural remedies for healthy skin. Since it is a humectant, it is the perfect moisturizer needed to flaunt healthy skin.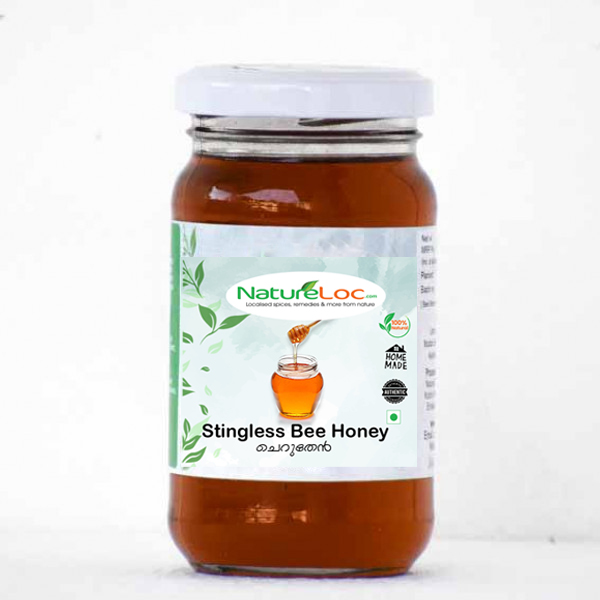 Before digging in depth about various uses of Honey, you need to understand not every honey found in the market is equal. Beauty benefits of honey depend upon the number of pollen grains, antioxidants and nutrients contained in it. Commercial honey is processed honey that loses its nutrients in the filtration and pasteurization process. Even raw honey is different from organic honey. Raw honey is the pure honey which is unheated, unfiltered and unpasteurized. Raw honey contains the maximum amount of pollen grains, phytonutrients, antioxidants and has medicinal qualities. While organic honey is sourced from bees that feed on plants and flowers grown organically and not exposed to insecticides and pesticides. Organic honey does get processed and thus contains fewer nutrients.
Read more :What makes stingless bee honey more valuable than normal honey?
Does raw honey go bad?
No, honey is forever. Even raw honey (unprocessed) doesn't go bad. With time, it does become more solid and less translucent but this is due to the crystallization process that raw honey undergoes. Commercial honey is treated to remove water content, prevent crystallization and keep it in liquid form. In fact, crystallization is a sign that the honey is in its purest form.
Are you curious to know about ways to incorporate pure honey into your beauty routine? Keep reading further:
Honey for face: Tan removing moisturizing honey face pack
There are numerous benefits of using honey on the skin. Pure honey, when mixed with suntan removing agents, makes sure that you get a bright, moisturized and supple skin. Honey being a humectant adds moisture to the skin making it soft and supple.
Mix a teaspoon of honey with half a cup of curd, a pinch of raw turmeric, few drops of lime juice and 2 spoonful  of gram flour (Besan). Apply on face and wash off after 15 minutes. Even washing face with honey water benefits skin a lot.
Honey beauty routine for  skin: Moisturizing honey cream
If you have extremely dry skin, mix 3/4th part of glycerine with 1/4th part pure honey and break open one Vitamin E capsule. Apply this mixture to patchy and dry skin like on face, elbows, knees etc. at bedtime. Within a month you'll notice your skin's elasticity improving. Majority of skin care tips stress on including honey in daily beauty regime for its moisturizing properties.
Honey for skin: brightening honey face pack
Raw honey's powerful moisturizing effects, combined with lemon's skin brightening power, adds brightness to skin. Take half a lemon, remove its seeds and dip in a spoonful of raw honey. Massage this onto face for 10 to 15 minutes and wash off. A simple remedy to get clearer skin. Honey and lemon even out complexion by removing blemishes and reducing pigmentation.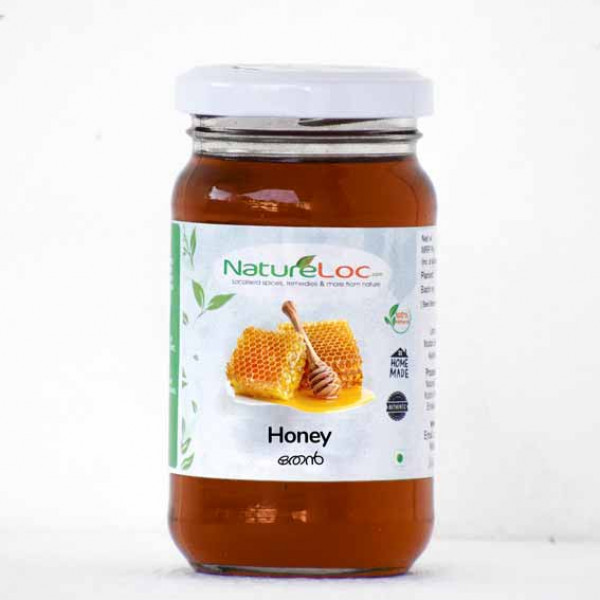 Honey for skin: Anti-acne honey face pack
Raw honey has antibacterial and antifungal properties that kill harmful bacteria present in skin pores. These bacteria are responsible for acne breakouts. All you need to do is boil some Neem leaves and Holy basil leaves (Tulsi) in little water. Mash them into a paste and add a teaspoon of honey with few drops of tea tree oil. Apply this neem honey face pack every other day to get rid of acne. You can also apply raw honey directly over the pimples to kill off the bacteria and calm down redness as well as swelling.
Honey lip mask
If you are longing luscious soft lips, organic honey can certainly help you. Apply organic honey to lips and leave on overnight. Antioxidants and minerals, present in honey, heal chapped lips and smoothens fine lines of lips that otherwise make even lipsticks appear patchy.
Honey exfoliation pack
Honey and sugar make a dynamic moisturizing scrub that cleans pores, removes dead skin and adds life to the skin. You just need a cup of sugar mixed with one-fourth pure honey. Use it as a face- to- toe scrub to wash away impurities and dullness of skin.