Chemba Puttu – Typical Authentic Kerala Breakfast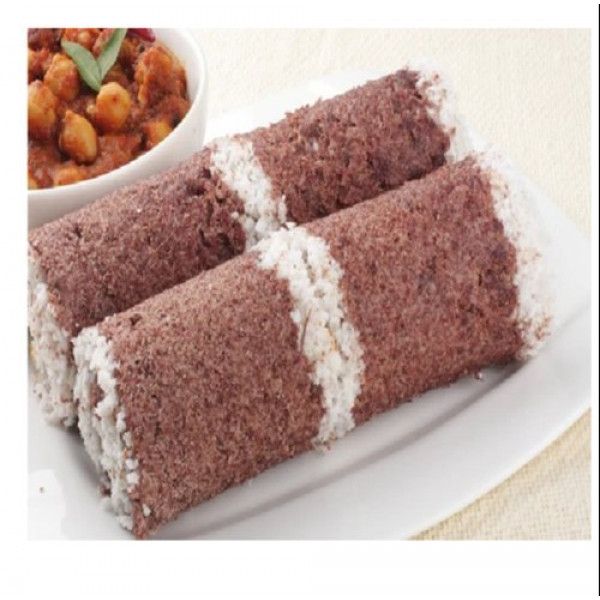 The red rice or 'Chemba rice' is made of coarsely ground rice that has been washed, soaked and dried before being coarsely ground. Coconuts used were freshly grated. The cakes were earlier cooked in coconut shells, but the modern woman uses steel moulds to achieve the same effect.
How many calories are in red rice flour? (chemba puttu podi)
Red rice has pretty similar calorie content to the other rices
for 100 grams of uncooked red rice there's 360 calories.
Fibre content is much higher at 6.2 grams per 100 grams." While red and brown rice are both healthy options,  red rice (chemba)is a better choice.
Buy Online Kerala chemba rice powder chempa puttu podi from Natureloc.com
Is chemba flour powder (red rice flour) easy to digest?
When looking for grains that are easy on the digestive system, white rather than brown, black, or red rice may be a better option. Enriched white rice will have added vitamins and minerals, which enhance its nutritional value.
How to store KeralaChemba Puttu Podi?
Storage Conditions Store in a cool,hygienic and dry place.
Always use dry spoons ladles.
Keep in airtight container after opening
Health benefits of Kerala red rice flour or chemba rice.
The major nutrient in red rice is anthocyanin, which is a health-promoting compound. It is what lends this rice a rich red colour, and also has the capacity to lower blood pressure, prevent diabetes, improve vision, and reduce cancer cells. Besides, it also has anti-inflammatory and anti-bacterial properties. Red rice is also loaded with fibre, vitamin B1 and B2, calcium, and iron content.
Red rice is good for bone health
Its Contains antioxidant, vitamin b6.
Can lower high cholesterol.
Helps to prevent heart diseases.
Lower"s blood pressure.
Lower the risk of obesity.
Good for bone health and rich in fiber.
Buy Online Kerala Chemab Rice Flour chemba puttu podi wheat puttu podi from Natureloc.com